Givenchy is Absolutely Irresistible this Christmas!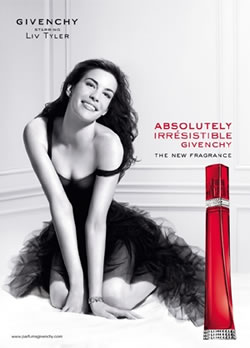 Givenchy Absolutely Irresistible is a new perfume that strengthens the Very Irresistible brand. This deliciously sensual perfume still maintains that Givenchy light and uplifting base but exchanges the Very Irresistible rose for a precious jasmine accord.
Givenchy Absolutely Irresistible is more glamorous and energetically mature than the original Very Irresistible. Givenchy Absoluetly Irresistible takes Egyptian Jasmine and wraps it in green mandarin orange, red berries, red pepper,orange blossom, heliotrope, cedar, patchouli and amber. It is housed in an equally stylish bottle that mirrors the new Givenchy couture collection and is a vibrantly sensual red colour; perfect for the holiday season.
Givenchy Absolutely Irresistible also follows the trend of jasmine and this year white-flower fans will be pleased to find several new jasmine-based perfumes. L'Occitane is enlarging their 'Notre Flore' collection Jasmin, a jasmine scent blending lily-of-the-valley, ivy and amber,then there is Bulgari's Jasmin Noir and the recent White Jasmine & Mint (Jo Malone)fresher and more aromatic version.
Labels: Female Fragrance, Floral Perfume, Givenchy Parfums